Manage your bookings
For venues - Village halls, church halls, pubs and clubs
For Professional services - counsellors, therapists, facilities management
As the supplier:
Manage bookings online
Take fee-free online payments for tickets to events *
Collect tailored information in ticket sales
Clients receive instant confirmation of bookings
Clients notified of due dates for payments
Clients can view and print their invoice
Accept online payments for bookings *
No need to fight a paper desk diary or remember to email clients
As the client:
Instant access to your booking information
Never lose an invoice or forget to make a payment
Pay online *
(* Subject to supplier account with preferred payment gateway)
AlphaBook for a venue or professional services organisation
As a supplier of services, you manage your client list within AlphaBook, adding new users as you take new bookings.

When you add a new booking or edit an existing booking, your client is automatically updated and can view their invoice or invoice notification online. If you set due dates for the various payments related to a booking the client can receive reminders.

If you also have a credit card account with Stripe (www.stripe.com) you can also take online payments for your bookings.

You can view your bookings in your AlphaBook dashboard and can configure the types of booking you take and the resources you allocate so that your bookings can easily be searched and filtered. For example, filter by room name or by therapist assigned to the booking, filter by type of event or type of counselling required

If you take recurring bookings for the same service for a client it's very easy to duplicate bookings.

If you sell or give away tickets to events you can take bookings or sell tickets fee-free online with payment into your own stripe account.
AlphaBook for someone who has a booking with a venue or professional services organisation
Your supplier creates a booking for you and you receive an email which confirms it. If there are fees to be paid, you can see your invoice online and may even be able to pay it online. You can even receive reminders that payments are due.

Your supplier can tell you who is your on-the-day contact if appropriate and you can see all your bookings with the supplier in one place.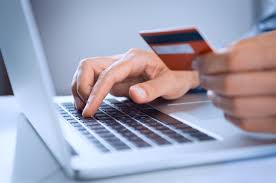 Your AlphaBook service is paid monthly by credit card. You can pay for 1 month or more at a time. Our prices are banded to suit the typical number of bookings you make in a month:
Up to 100 bookings per month - £10.00 plus VAT per month
Up to 200 bookings per month - £18.00 plus VAT per month
Up to 300 bookings per month - £24.00 plus VAT per month
Up to 400 bookings per month - £28.00 plus VAT per month
Over 400 bookings per month - £30.00 plus VAT per month
If you want to use AlphaBook for multiple users (for example, if you are a membership organisation or a chain of venues) please contact us for pricing and payment options.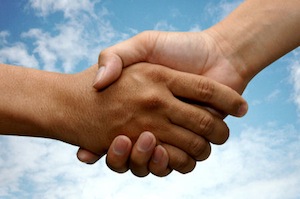 AlphaBook is a product of Alpha CRM Ltd, which is a specialist provider of tailored CRM solutions. Based on the South Coast of England the company has over 20 years of experience in developing both off-the-shelf and bespoke software and development tools. Through our Professional Services team we can also offer specialist PC and web applications alongside AlphaCRM systems. We can also provide data integration solutions based on industry-standard technologies.
AlphaBook requires some basic information about users - whether users who represent venues or service organisations (suppliers) or those who make bookings (clients). This information is stored so that the system can automate the management of bookings.
When you log-in you can see the data we store - a name and email address are mandatory for both client and supplier, other information is optional. Some of the information, although optional is useful to make your experience of the system smoother - for example a postal address to appear on an invoice or the name of the organisation making a booking.
We store information about a client on behalf a supplier. As a client you can manage certain preferences such as email notifications but you would need to contact your supplier to close your account and this may or may not be a key aspect of doing business with them.
Where you purchase a hosted service from us for AlphaCRM or other services, you are responsible for the content (words and files) you place on your site. You agree to indemnify Alpha CRM Ltd. and Alpha Systems Consultants Ltd. from any legal action in any territory pertaining to the content you have placed on your site. If the periodic hosting fees are not paid in a timely fashion, you agree that the hosting service will lapse. The data hosted remains your property and at the end of any hosting agreement, the database will be made available to you for your own purposes.
This site and service copyright © Alpha CRM Ltd., 2023
Company registration: Registered in England and Wales, registration number 08738526
VAT registration number: GB 176 9653 53